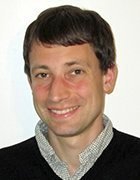 Here's a bit about me, Christopher Tozzi, and why I wrote this book.
I am a history professor, a longtime Linux geek and the author of hundreds of articles and blog posts about free and open source software.
I was trained at Johns Hopkins as an historian of revolutionary France. My first book deals with that field. For details on my academic background, you can read my CV.
However, a couple of years ago, I decided to take a summer off from researching French history to write For Fun and Profit because I thought more work was needed to understand where free and open source software came from and how it grew so important to the world today. As a longtime FOSS user, I was fascinated by the intriguing questions that loom within FOSS communities — such as why skilled programmers would choose to give away source code and how FOSS proponents conceptualize intellectual property.
I was also interested in the concept of "revolution" and how it has impacted the FOSS movement. If you read For Fun and Profit closely, you'll notice that my background as an historian of the French Revolution influenced the book — perhaps in ways that will only fully make sense to someone who, like me, has spent an unhealthy portion of his adult life thinking about both the eighteenth century and software (not necessarily in tandem).
My interest in this book was influenced as well by articles I wrote about the history of GNU and Linux for The VAR Guy, where I have contributed writing on a freelance basis since 2008. I have also published articles and blog posts about technology through outlets that include O'Reilly Media, IEEE Spectrum, DevOps.com, TechTarget, SDxCentral, Container Journal and probably some other places that I'm forgetting right now.
I live with my wife, Kate Sohasky, and our son in Troy, New York (whence I make the long commute to Washington to teach at Howard during the semesters). When I am not writing, I spend most of my time taking care of our infant and/or trying my hand at wiring updates, plaster repair and attempting to stop the chimney from falling off the roof of our cozy-but-needy 1910 Arts and Crafts colonial home.
Contact
To get in touch with me, please use the Web form on my site.